Keep the Libraries, but Don't Burn the Books!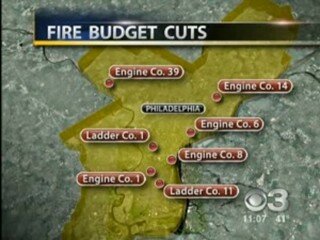 So,..Mayor Squidward went ahead and did it!
Inquirer staff writer Jeff Shields reports:
Seven fire companies were closed this Monday morning and 130 firefighters were reassigned to other companies throughout the city, fireighters union chief Brian McBride said.
Local 22 of the International Association of Firefighters has tried to block the closures through the courts, saying the action would put firefighters and the public in jeopardy. But the union lost the first two rounds in lower courts this week, and are hoping for a favorable ruling on their appeal to the state Supreme Court. Meanwhile, the five engine companies and two ladder companies have been deactivated.
Now five different stations are without the ability to put out a fire, because there are no engines -- "no water," McBride said "They might as well be libraries without books."
(But Squidward gets to keep his libraries)
No comment yet from the Nutter administration, which has taken the position that firehouses will work in tandem to provide proper firefighting and rescue capability.
The closures come as the city tries to close a budget gap.
Captain American has an eye-level meat-n-potatoes view of this travesty here!
Labels: Philliness, The Job