You Know You're Screwed When,...
WASHINGTON (CNN) – Sen. Arlen Specter continues to feel the love from the White House, with Vice President Joe Biden penning a campaign e-mail Thursday for the Republican-turned-Democrat.
"Over the years, we've certainly had our disagreements," Biden writes in the note that was sent to 500,000 Pennsylvanians on the Democratic National Committee/Organizing for America e-mail list. "During that time, however, Arlen has been my friend, my confidant, and my partner in enacting many pieces of significant legislation."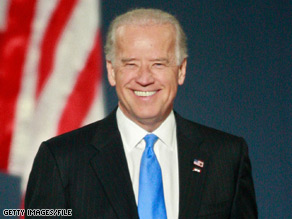 I am smart,...S-M-R-T!
Labels: LAL Laughing at Liberals, Quisling