Another Local Cutie Makes Good!
Proving the TrekMedic's theory that Philadelphia is becoming the center of the universe: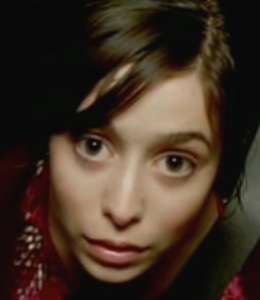 TV stuff
WMMR's Pierre Robert will do pledge breaks for tonight's world premiere of The Clash Live: Revolution Rock, a documentary; it's at 9 p.m. on WHYY TV12.
That's doe-eyed Cherry Hill native Cristin Milioti in a TV commercial for the Ford Edge,
the one in which a carload of young people park the SUV outside a restaurant while she remains inside, mesmerized. Milioti, 22 and a Cherry Hill East grad, is emoting in The Devil's Disciple at the Irish Rep in New York.
She was on The Sopranos as Johnny Sack's daughter.
Labels: Babes, Philly Stuff